Find hope this Christmas season in waiting for the promised One.
Every year, anticipation builds in the air as we await Christmas like snow clouds ready to burst. Children and adults alike feel it, but it's not always exciting. Sometimes we anticipate tension with family, the loneliness of a newly empty seat at the table, or bills that refuse to go away.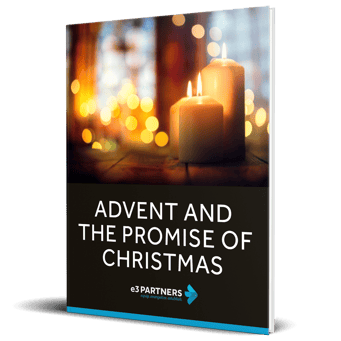 Whatever you might face this Christmas season, we encourage you to cling to hope. That is exactly what the four devotional reflections in Advent and the Promise of Christmas will help you do. Advent is all about waiting—waiting for relief from suffering, waiting for the fulfillment of promise, and waiting to truly see the God-who-is-with-us.
As you read through each window into the heart of Advent, may your confidence in the kindness and faithfulness of God fill you with renewed hope. And may each thought add to your joy this season, looking to the final return of the promised Son.
Enter your email below, and we'll have your free eBook to you right away!